SIS SAMBAL CUMI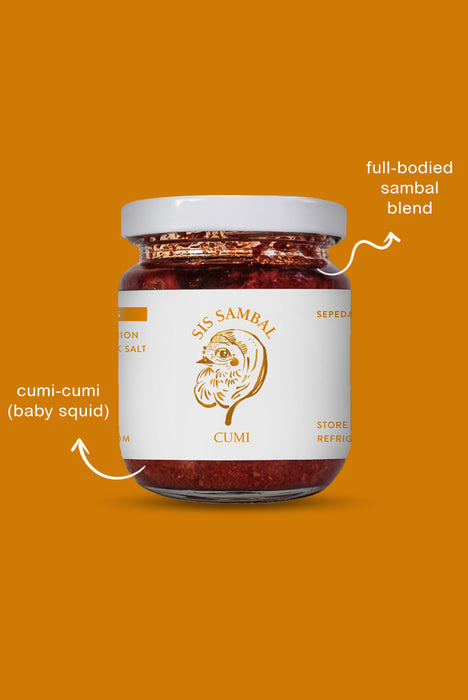 We squid you not, it's so good!
A cherished heirloom recipe encapsulated in a jar, SIS SAMBAL are our signature chilli-based spice pastes made for flavour lovers.
Flavour Profile:
With succulent cumi-cumi (baby squid) soaked in a flavoursome blend of spices, this sambal will give an added kick to any meal.
Ingredients:
Dried chili, onion, baby squid, pink salt, brown sugar
Net weight:
150g
Storage:
Refrigerate after opening and use within 3 months
Before consuming, let it sit out at room temperature for 10 minutes and stir well
Scoop with a clean and dry spoon