Bing Bing Bowl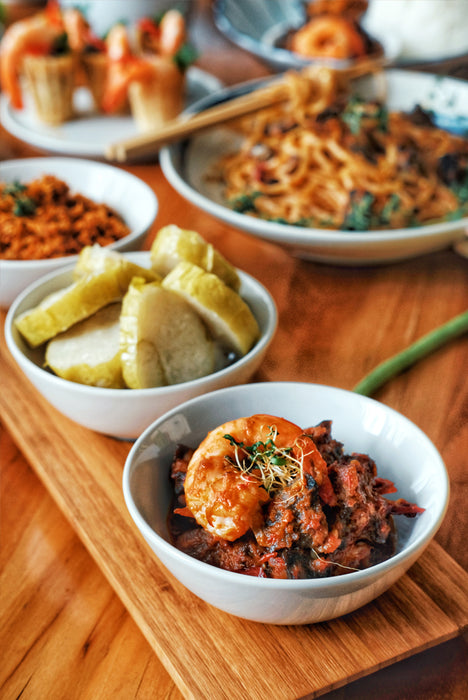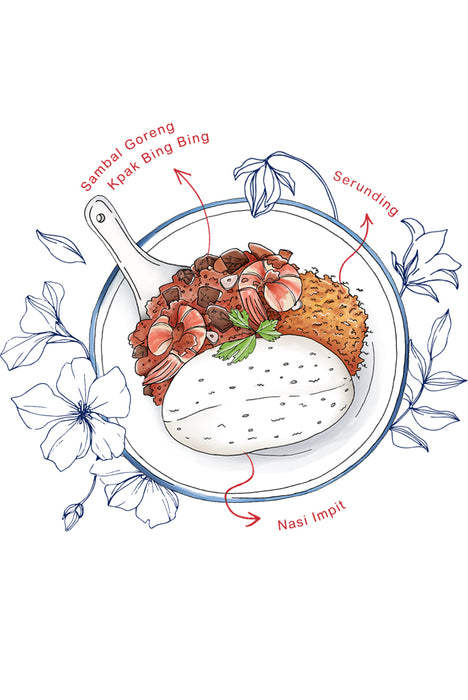 The all-in-one meal fix.
 (Each set consists of two tubs)
 For those times when you're taking a day off from the kitchen, this hearty home-cooked set is here to save the day! The Bing Bing Bowl lets you indulge and enjoy a little bit of everything with a delectable serving of:
Sambal Goreng Kpak Bing Bing

Serunding

Nasi Impit
* Min. purchase of 2 tubs required; All product images shown are for illustration purpose only.